Health and Care – Aarhus Municipality
How do you communicate professional pride and competence in an area that's perceived with prejudice and skepticism?
Deliverables
Art direction
Back-end development
Front-end development
Insights
UI/UX design
Health and Care in Aarhus Municipality wanted to build positive awareness for social and health care assistant education, and inspire people to pursue a career in the health and nursing care sector in Aarhus. Our ambition was to create a campaign that had an edge to it, but didn't compromise the message of professional pride and community. We created an engaging campaign with an authentic point of view, which depicts actual care assistant students with the senior citizens they serve every day.
03
Communication concept & test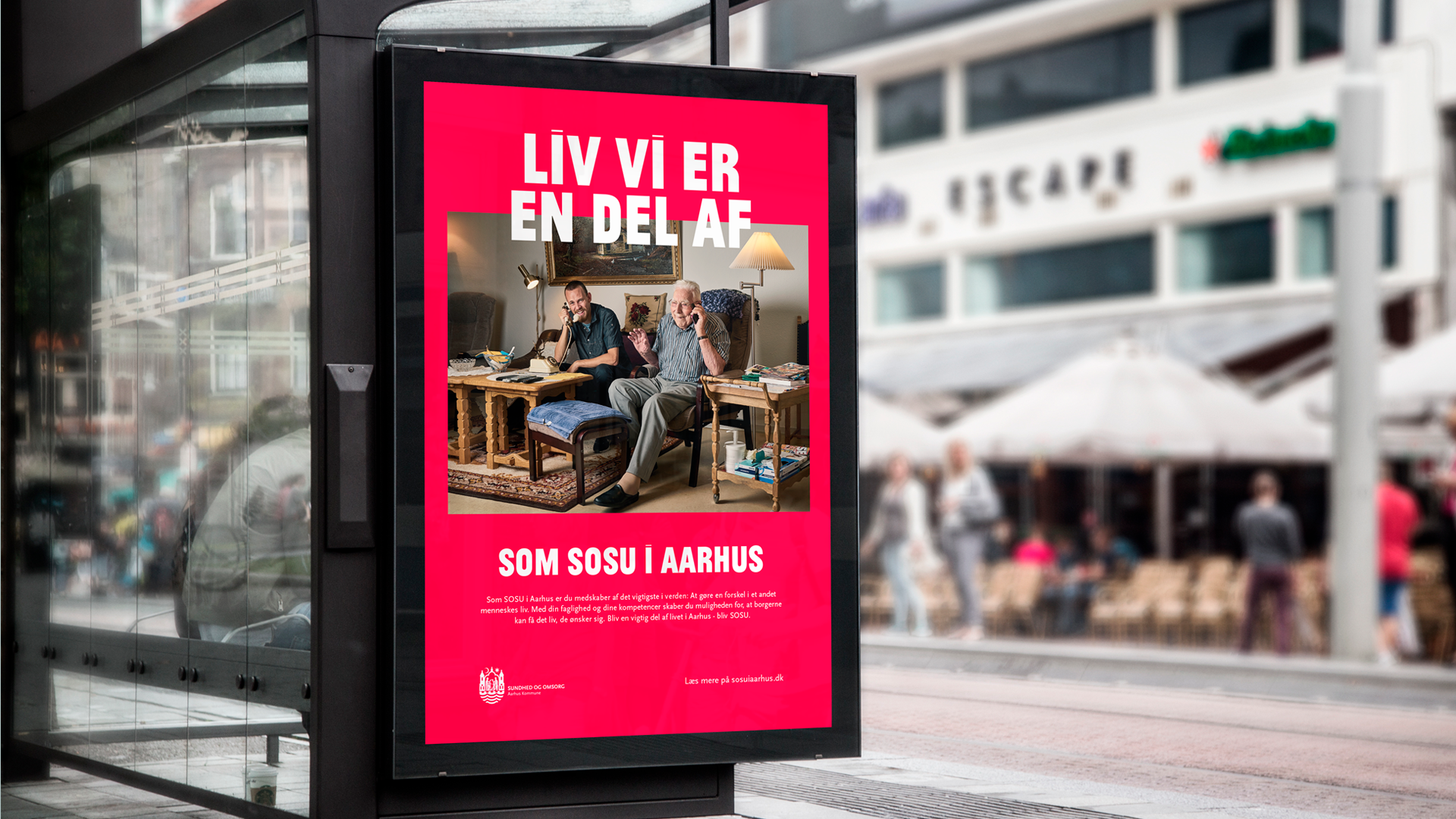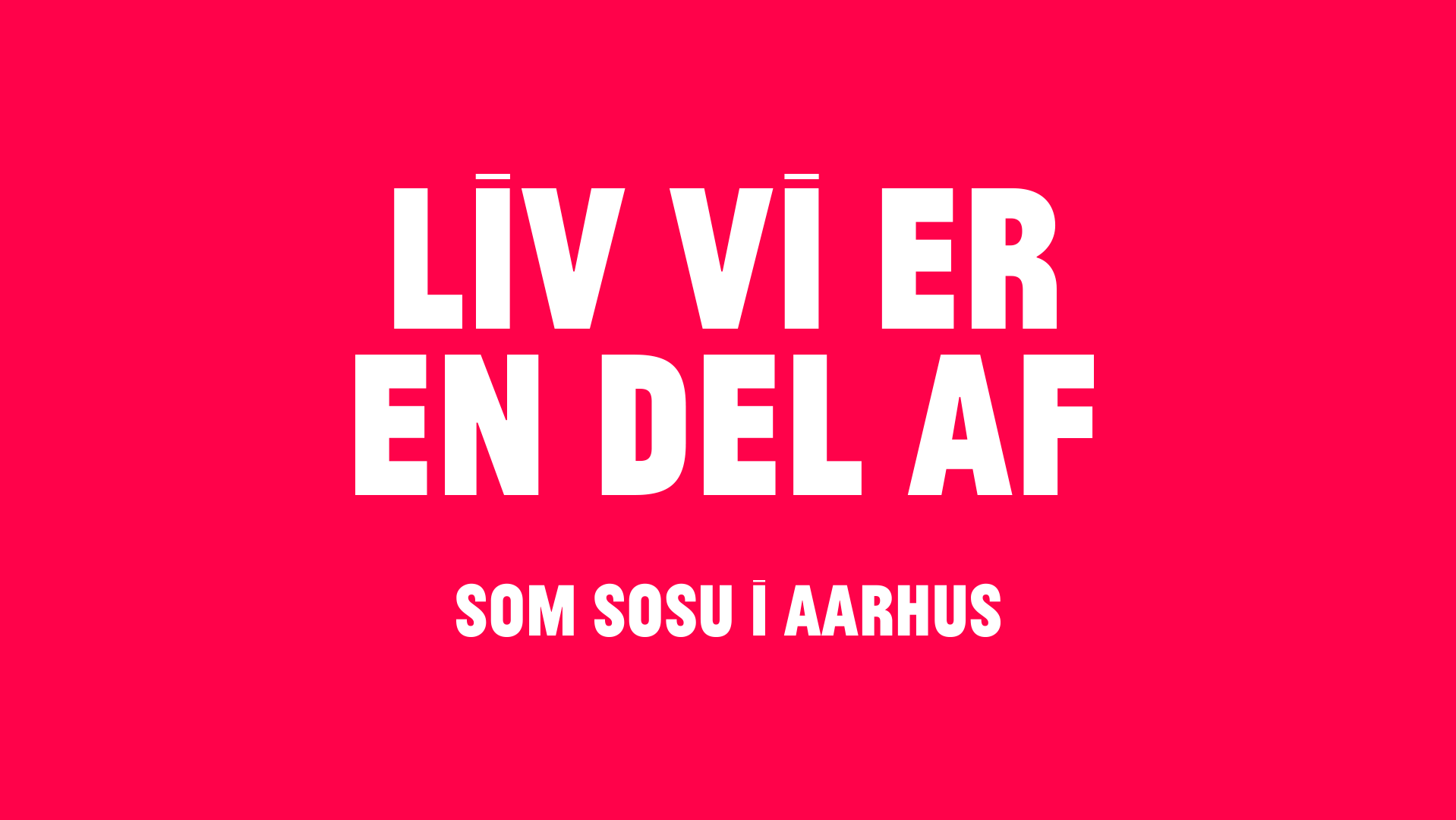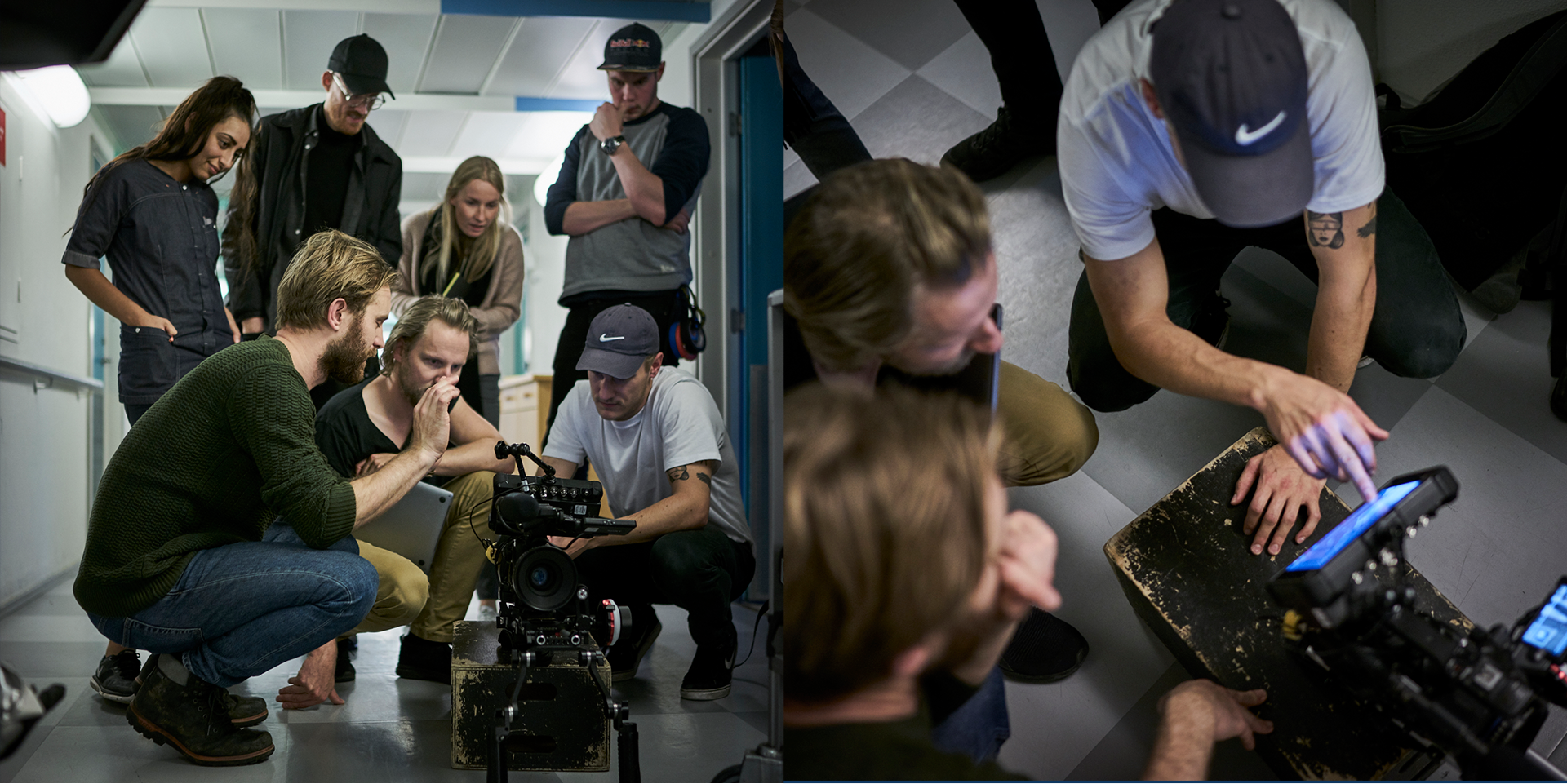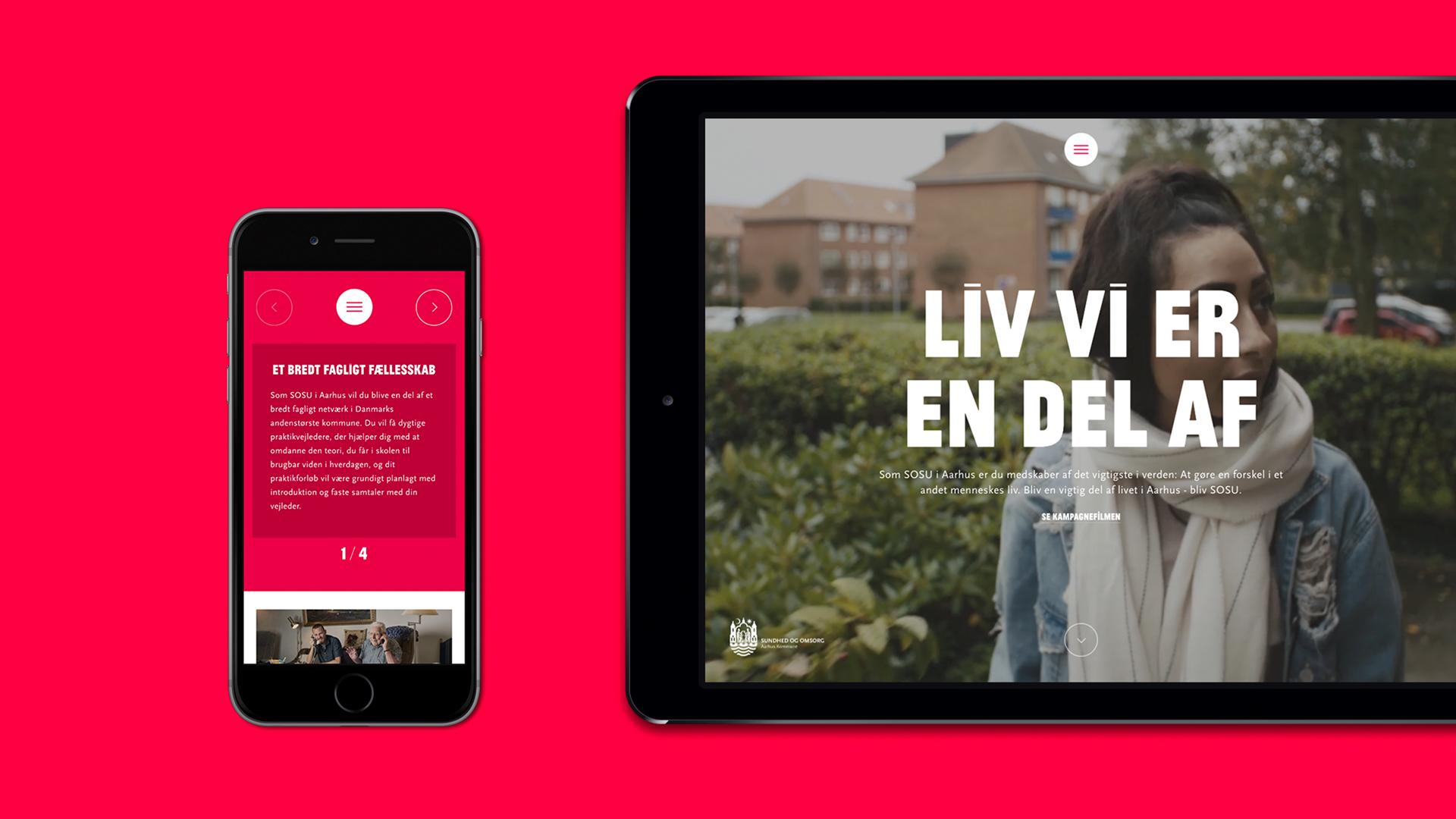 Hannah Fibiger Azulay
Linguist I Project Manager
Reach out to Hannah to learn more about this project or how we can help you.